Use these templates to create engaging reinforcement and practice activities for your students. The structure has been created for you, so all you need to do is add the academic content.
At AVID Open Access, we've created board game templates and interactive slideshow experiences. The Google Slides version of the game boards have virtual dice embedded for quick access during game play. Spaces are color-coded, so you can organize questions into categories if you wish. To use the boards, create a series of questions and answers that students must answer correctly to continue moving through the game. Students can complete this game-based challenge as a full class, in teams, or in pairs as desired.
The slideshow activities include images that are linked to slides within the presentation. To set up the activity, add questions, challenges, or tasks to each slide. Have students view the activity in presentation mode, so when they click an object, it takes them to the challenge.
The game board templates may be completed digitally or printed to complete offline. The slideshow activities must be played digitally to retain the interactive elements. If you find a Google version that you like, click the "Use Template" button to generate your own version that can be edited and shared as needed. You may also download a PowerPoint version if you are a Microsoft user.
Templates from AVID Open Access
Activity Builders
Add your own content to these premade templates to create engaging games and other interactive learning activities for your students. These formats are ideal for review and skill-building activities.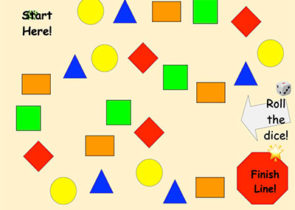 Online Digital Tools to Use for Activity Builders
Blooket: create competitive review games
Boom Cards: create interactive flashcards with immediate feedback
These activities can be used to reinforce new content. Students can complete the activities as a whole group, in small groups, or independently. To take it one step further, you could even have students create the questions and develop the templates and games for other students to complete. You will likely want an answer key available for students to check their answers.