Connect Every Student: Find out how your family can receive free mobile data and hotspot. Learn more
Make Digital
Teaching & Learning
a Little Easier
with quick, practical, easy-to-implement strategies
Learn four foundational skills for computational thinking: abstraction, algorithms, decomposition and patterns.
Explore strategies to accelerate student learning while supporting those who need scaffolds and extra help to be ready for new grade-level content
Explore resources to develop musical literacy in four core areas of the national standards.
Explore free strategies and resources to engage students in your virtual, blended, or face-to-face learning environments.
Virtual Teaching
Virtual Student Learning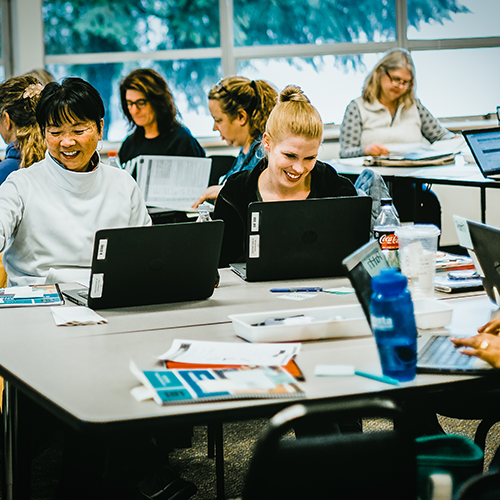 STEM
Featuring content and resources from:
Home Page Carousel