Connect Every Student: Find out how your family can receive free mobile data and hotspot. Learn more
Make Digital
Teaching & Learning
a Little Easier
with quick, practical, easy-to-implement strategies
Explore how to infuse technology into the writing process to help students access deeper levels of learning and as a metacognitive strategy to access prior knowledge and reflect on the learning process.
Explore inquiry learning to help your students learn to think critically, ask higher-order questions, and effectively search for and find answers.
Introduce students to computer science and inspire them to learn more, break stereotypes, and feel empowered.
Explore free strategies and resources to engage students in your virtual, blended, or face-to-face learning environments.
Virtual Teaching
Virtual Student Learning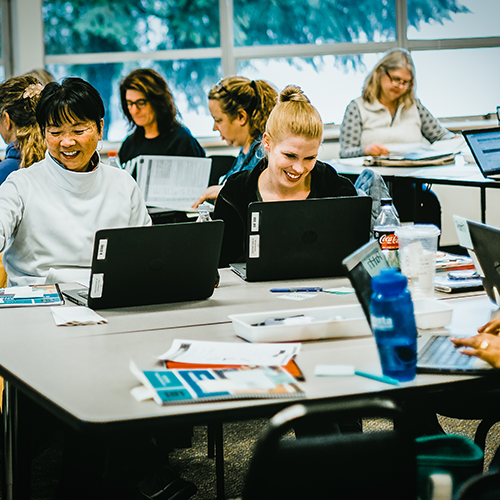 STEM
Featuring content and resources from: