Connect Every Student: Find out how your family can receive free mobile data and hotspot. Learn more
Make Digital
Teaching & Learning
a Little Easier
with quick, practical, easy-to-implement strategies
Learn four foundational skills for computational thinking: abstraction, algorithms, decomposition and patterns.
When we empower our students as effective communicators, we empower them to become successful, lifelong learners in all aspects of their lives.
Explore strategies and tools for breaking down our classroom walls and capturing some of this magic through virtual field trips, guest speakers, and connected classrooms.
Explore free strategies and resources to engage students in your virtual, blended, or face-to-face learning environments.
Virtual Teaching
Virtual Student Learning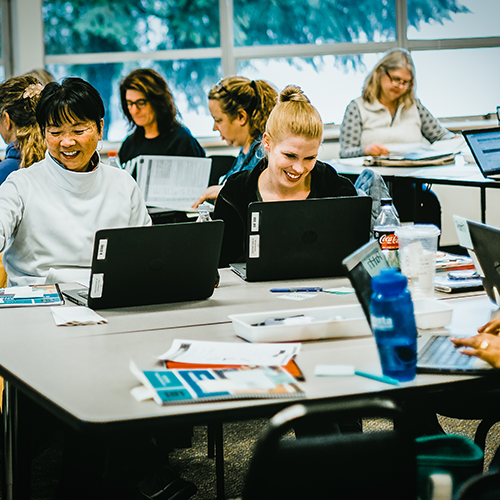 STEM
Featuring content and resources from:
Home Page Carousel