Relationships are at the heart of teaching and learning. It is the foundation upon which academic and personal success can be built. The activities and templates in this collection are intended to provide ideas and lessons for building community in your classroom. These experiences allow students to learn about each other, to get more comfortable with one another, and for you to get to know each of them, too. It is through this sharing that you can begin to create a safe, respectful, and trusting community of learners.
At AVID Open Access, we've created templates and activities to get you started. The templates may be completed digitally or printed to complete offline. The benefit of the digital version is that multimedia content (images, videos, links) can be more easily included. If you find a Google version that you like, click the "Use Template" button to generate your own version that can be edited and shared as needed. You may also download a PowerPoint version if you are a Microsoft user.
Templates from AVID Open Access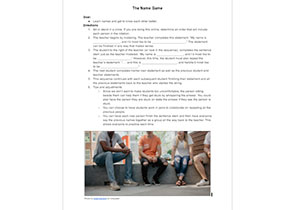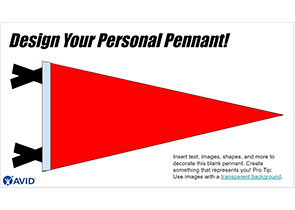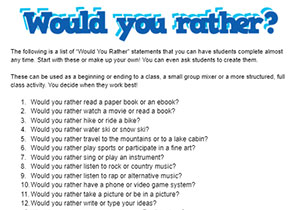 Online Digital Tools to Use for Community Building
Any activity that allows students to share their personal stories and get to know each other can help to build community. The templates and activities on this page provide students with a structure that helps to make this sharing safer and more comfortable. These activities can be done individually, in small groups, or as a full class. You can adjust the group size depending on the comfort level of the students in your class. If students create artifacts that represent themselves, consider posting them in your physical or virtual classroom spaces. This honors your students and their identities.