Exit tickets are quick formative assessment check-ins used to gauge student progress. They are a great way to bring closure to a lesson before students "exit" your classroom. You can use them to ask students how they feel about the lesson and how confident they are with the academic material. This feedback can help you determine next steps.
At AVID Open Access, we've created exit ticket templates to get you started. These may be completed digitally or printed to complete offline. If you find a Google version that you like, click the "Use Template" button to generate your own version that can be edited and shared as needed. You may also download a PowerPoint version if you are a Microsoft user.
Templates from AVID Open Access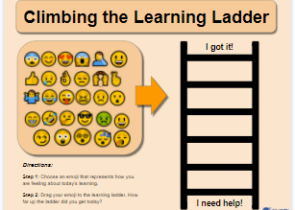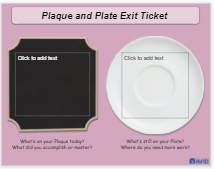 Online Digital Tools to Use for Exit Tickets
Share a link to a digital template and have students fill them out at the end of a class period. If you have a learning management system (like Canvas, Schoology, or Google Classroom), you can post a link there for students to access. Skim the submissions to see how students are feeling about their work and how they are performing academically.