The benefits of focusing on assets rather than deficits are profound. When students equate themselves with their deficits and failures, they can easily feel defeated. This can lead to disengagement from school, a disinterest in learning, and a loss of self-esteem. On the other hand, when students recognize their talents and are encouraged to use them successfully, they thrive and develop feelings of pride and self-confidence as well as a desire to learn more. This increased passion and motivation for learning is a key component in accelerating learning. By helping students find success in their areas of talent and giftedness, you can empower them to thrive both now and in the future.
Therefore, as you work with your students following a year of disrupted learning, it's important to not let your lessons become all about filling gaps and deficits. While students will need to master key prerequisite skills in order to be successful in new learning, students shouldn't be limited to rote worksheets or repetitive skill-building learning modules. These activities have their place, but they must be used judiciously. If students never get past basic skill building, they will never get a chance to flourish at high levels in the areas where they have the most talent. Limiting students in this way is an injustice and a waste of valuable student assets. All students have strengths and deserve opportunities to thrive.
12 Ways to Build on Student Assets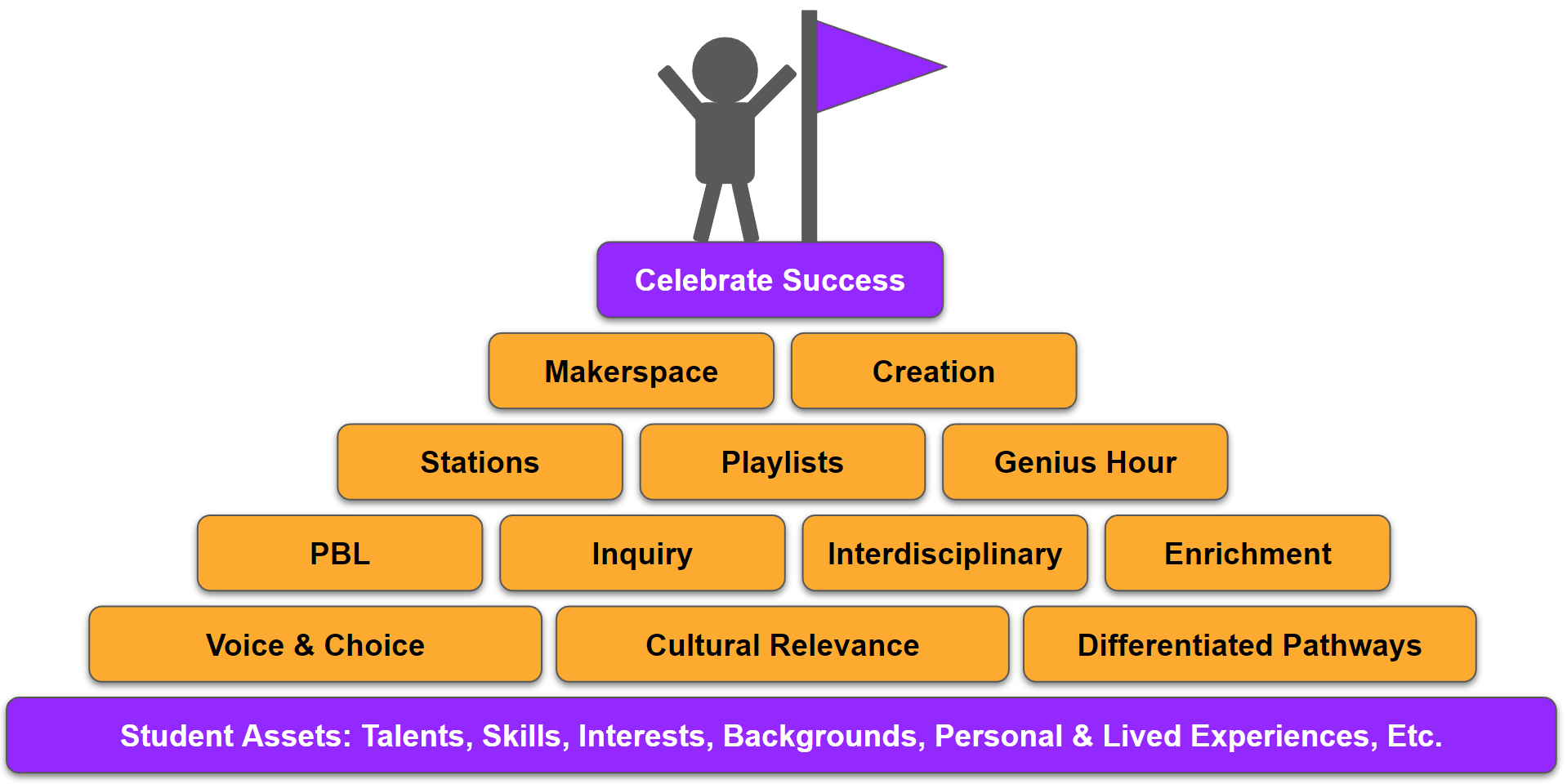 Flip the Script
Ultimately, you will want your students to define themselves by their strengths and successes, not their weaknesses and failures. If they focus on their assets, they will say, "I am proficient at two languages," rather than "English is my second language." They will say, "I'm excellent at verbally communicating my ideas," rather than "I'm a terrible writer." Instead of "I can't do it alone," they will say, "I'm a great team member." They will flip "I didn't learn much last year" into "I'm making so much progress this year."
Every student brings unique talents and experiences to your classroom. To accelerate learning, allow them to build on their assets and maximize their strengths. An asset-based mindset and focus will increase opportunities for confidence building, growth, and success. Finally, always make time to celebrate those successes!
An AVID Connection
Expectations, Equity, and Excellence: This resource highlights Dr. Pedro Noguera's research, which focuses on the ways in which schools are influenced by social and economic conditions, as well as demographic trends in local, regional, and global contexts. Using his own research and that of the University of Chicago, which identified five proven components of school-improvement efforts, Dr. Noguera developed 10 practices to promote achievement for all students.