The templates in this collection offer ways for students to practice and apply math skills in a virtual setting. The Base 10 Blocks Activity Builder, for example, provides a digital alternative to physical manipulatives, and the Roll 100 activity provides an embedded video that allows students to roll a pair of virtual dice while practicing their addition skills. These templates can be reused many times.
Some of these templates will work as offline worksheets, while others need to be used digitally to take advantage of the interactive elements embedded into the activities. If you find a Google version that you like, click the "Use Template" button to generate your own version that can be edited and shared as needed. You may also download a PowerPoint version if you are a Microsoft user.
Templates from AVID Open Access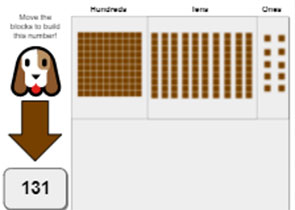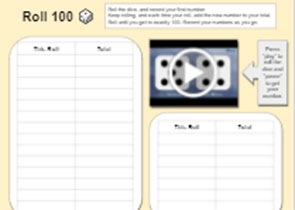 Online Digital Tools to Use for Elementary Math
The resources in this collection can be used to facilitate practice and application of math skills in a virtual environment. They can be applied to individual or small-group work as desired. These templates are ideal if you have a learning management system that lets you distribute files as assignments, with a copy for each student. However, even if you do not, students can make their own copy and complete the work. The online math resources listed above provide countless additional online activities and manipulatives for your students to practice their math skills.
Explore AVID Open Access for more free templates, articles, tool tips, podcasts, and other great resources